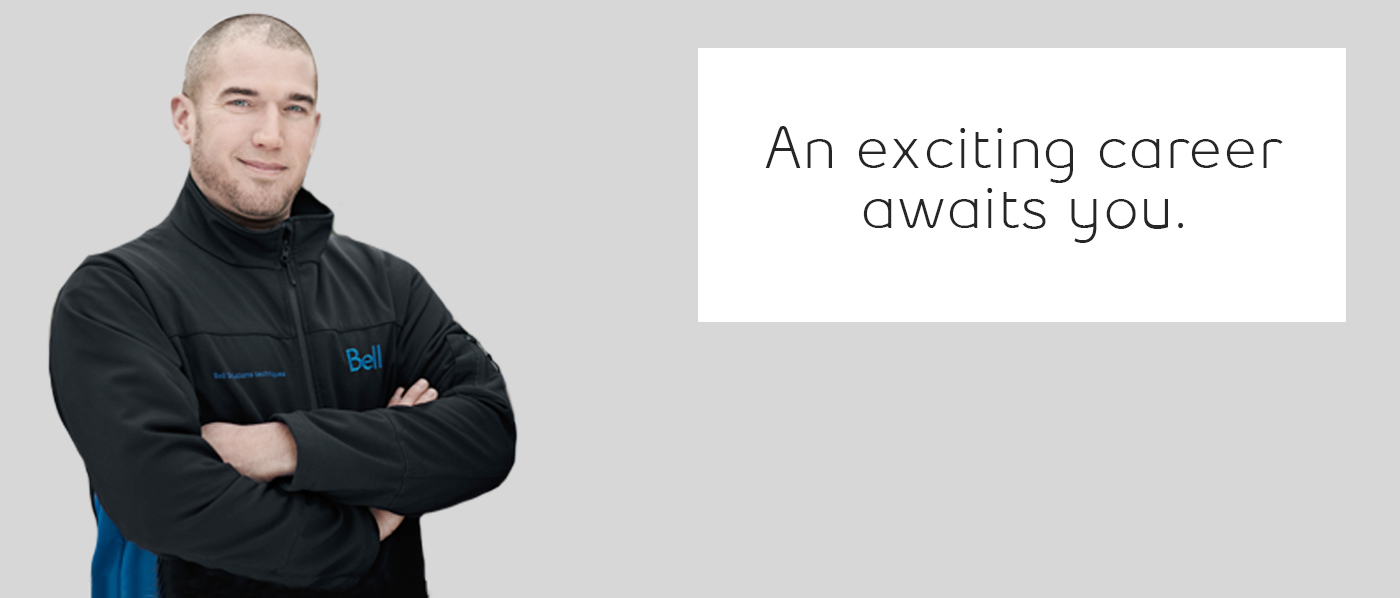 Whether you have many years of experience in the telecommunications sector or are just starting out your career in the industry, we'll help you realize your full potential and achieve your career goals. From progressive training and development opportunities to ample room for growth within the organization, you'll receive everything you need to succeed. We value our employees and know that a well-equipped and motivated individual can make tremendous contributions at Bell Technical Solutions!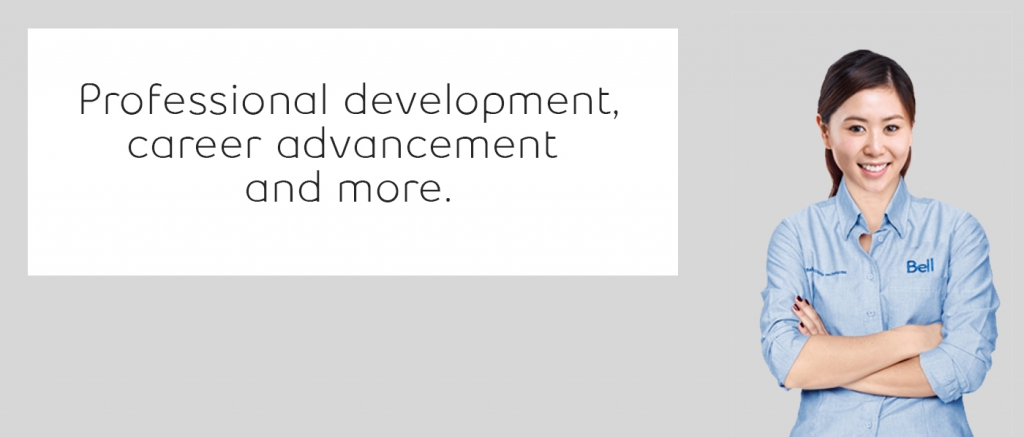 Our goal is to develop our leaders of tomorrow in a supportive and fostering environment. We want to enable students and new graduates to excel within our organization and apply what we teach them to their day to day lives.
We want to make a commitment to students and new graduates to train and develop them to be experts in their respective fields.
Therefore, we continuously hire students and new grads each year for roles within our Field Operations teams. We believe in providing all the right tools and opportunities within an ideal environment for our students and new grads to succeed.
On campus recruitment
Bell Technical Solutions is involved in various career fairs across Ontario and Quebec. We collaborate directly with campuses to coordinate information sessions, resume workshops and career fairs.
Student recruitment process
We are looking for individuals that are highly adaptable and have a motivation for continuously learning new things. We post all our student and graduate postings on our website under the careers section, along with our corporate and field operations roles. The majority of our student and graduate recruitment is focused on Field Service Technicians, so that new hires gain a foundational understanding of how Bell Technical Solutions works.
There are a variety of selection methods that are used to make a hiring decision such as online assessments, video screening and face to face behavioural interviews.
Training and Development
All of our students and new graduates go through an intensive training program at the start of their employment. This training program covers various electronic & telecommunication related topics such as FibeTV, internet and home phone installations and repairs, etc.
To ensure that we continue to be recognized as Canada's leading Communications Company, Bell Technical Solutions is committed to finding and developing the next generation of leaders. Our goal is to provide a work place designed to engage employees and help them build successful careers with Bell Technical Solutions.
"We've all been at that point in our life where we need to make a career move, and aren't sure how to do it. Applying to BTS was that move for me! My main motivation for joining BTS centered around the incredible growth potential for both myself and the company. I am now faced with exciting new challenges every day, and my management team provides me with the information and support to overcome any roadblocks. In my position, I have the chance to think outside the box and identify new solutions while continuing to learn and grow in my role."
Community involvement:
Bell Mental Health Initiative: Bell has committed over $100 million to support a wide range of mental health organizations, large and small, from coast to coast to coast. Bell Let's Talk is a multi-year charitable program dedicated to mental health. Built on the 4 action pillars of anti-stigma, care and access, research and workplace leadership, Bell Let's Talk has partnered with more than 600 organizations to move Canada's mental health forward. Approximately 450,000 people have already received mental health support through a Bell Let's Talk funded program - 240,000 of them children and youth. 6,000 staff and volunteers have received additional training, and 1,000 Canadian military families have received mental health support.