New Grad Program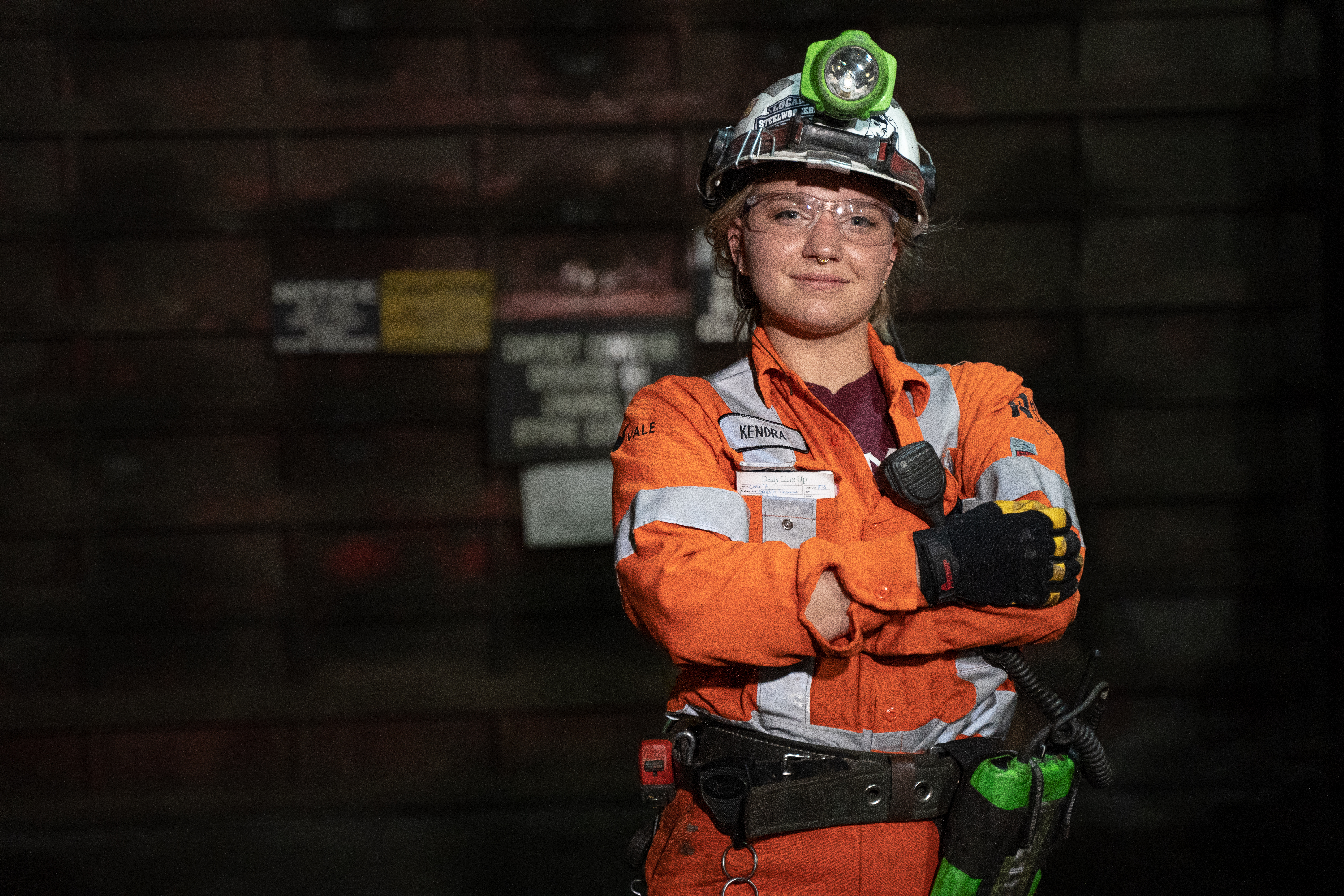 Global Trainee Program
Regardless of your field of study, if you are a natural leader who is serious about building their professional career, we are looking for you! 

The Global Trainee Program is a developmental program which helps young professionals embark on a rewarding career. Trainees will have the opportunity to build their professional network by working with experienced leaders to develop their skills. The program uses job rotations to help graduates acquire diverse work experience through multidisciplinary projects, allowing them to further their professional development. 

This is an exciting opportunity to work for a leader in the critical minerals industry that is supplying the resources essential for a sustainable world. Together we can transform the future.
Education Requirement
Graduates from all fields of study who have completed their programs between May 2020 – May 2023
Desired Attributes
Ability to demonstrate leadership potential;
A respect for our people and the planet;
Strategic mindset;
Broad understanding of Vale's business practices;
Willingness to relocate or travel within Canada;
Advanced or fluent in English.
"There is something different…something magical that happens when people from very diverse backgrounds with a shared vision work together! This has been the feeling every time I interact with other global trainees during the several leadership development meetings held so far. It's always intriguing to listen to my peers share their views on a Vale they envision and discuss possible ways of getting there as the company

...

goes through transformation. We are currently in the Mentoring phase of the journey and going by the first few sessions, I am certain that it will be an amazing experience! One filled with a lot of learning and reflection. Additionally, I happen to work with a very supportive and understanding team. I have received immense guidance and coaching from my teammates as I settle into my new role at the Copper Cliff Nickel Refinery."

Show More

Lilian Valary Akinyi Malowa
Program of Study: Civil EngineeringProgram: Bachelor of Engineering (Materials Engineering) Minor: Technological Entrepreneurship
University: McGill University
"My position as a Global Trainee with the Exploration team has truly been a fantastic, challenging and overall a fun experience. The Global Trainee program not only focuses on you gaining valuable work experience but also provides you with a path to develop and grow as a person. Starting on my first day with Vale, I was brought into meetings with the Exploration Team and was encouraged to share my thoughts and ideas and to engage in open and transparent dialogue. I've had the unique experience of

...

being involved in project management for our exploration programs including pre-planning, logistics, contributing to the health and safety aspect of a program and overall running of several exploration programs – one of which involved working with a helicopter! The opportunity to join the Global Trainee program has truly been a remarkable experience, the program will test and challenge you in the best ways to develop your skills to make you successful in your future career."

Show More

Jessica Rideout
Program of Study: Bachelor of Science - Earth Sciences (Geology)
University: Memorial University of Newfoundland and Labrador
"In my role as a Global Trainee with the Projects Department, the culture of open and transparent dialogue has enabled me to seamlessly transition into the company and have an immediate impact. The welcoming and encouraging environment removes many of the stresses faced by new graduates, like myself, as they begin their careers. Through the Global Trainee program, I have been provided with many opportunities to make new connections worldwide, accelerate my learning, and be immersed into my role. The atmosphere in the program encourages growth while providing a unique experience with a global leader in the mining sector."

John St. Croix
Program of Study: Civil Engineering
University: Queen's University
"As part of the Global Trainee Program in my first rotation in Mine Technical Services at Coleman Mine, I immediately felt welcomed by the team. I am very fortunate to be mentored by passionate group of leaders who value safety and risk management, active listening, and offer strong support for open and transparent dialogue. It is very exciting to be a part of a program that offers well-rounded experiences to boost my technical, professional, and personal skills."

Mohamed Akl
Program of Study: Bachelor of Applied Sciences (B.A.Sc.), Mining Engineering
University attended: The University of British Columbia (UBC)
FAQ