Recently, the job market is constantly throwing curveballs in everyone's path, and the ongoing pandemic is a perfect example of that. Many companies have been forced to alter the way they do business, such as working from home or shutting down operations entirely until things begin to cool down. Within all of this chaos, you might have already started to reevaluate the kinds of jobs you hope to end up in (after all, things are no longer "business as usual"). Many have begun to use this as an opportunity to reinvent themselves or even change careers entirely. You may start to notice that the field you were aiming to break into looks very different during a nationwide pandemic. Which is all the more reason why it is crucial to explore all of your options.  Here is a list of uncommon and unique careers you might consider when looking to change your career trajectory! 
Packaging Engineer 
An item's packaging is something you've probably never thought about twice but unknowingly come in contact with every day. Think about that frozen dinner you just bought a few nights ago. Do you know who designed the container it came in? How about the new bottles of shampoo and conditioner you purchased last week. Are you aware of who created and designed those bottles? Unbeknownst to many of us, it was most likely a packaging engineer! These individuals design the packaging for any given product and can work in a variety of different industries. 
Packaging engineers most often have a general engineering degree. However, an engineering degree is not the end-all-be-all of this career path. Nowadays, several universities offer packaging science programs, which would provide more specialized and streamlined information on the packaging industry. 
Real Estate Photographer 
Photography is a vast and diverse industry with various opportunities (if you know where to look, that is). Wedding photography typically steals the show, but not many realize that real estate photography can be equally sustaining. Many realtors require high-quality images to show off their various properties in the most visually appealing way possible. They are willing to pay very generous amounts to get the job done. 
Suppose you are thinking of a possible career change to try and shift into real estate photography. In that case, you should consider attending The G. Raymond Chang School of Continuing Education at Ryerson University. This program provides an insight into a variety of different specializations and an in-depth look into the technical aspects of photography! 
Medical Illustrator 
A medical illustrator is, first and foremost, a professional artist with an extensive educational background in medicine. They are responsible for communicating complex information in an engaging, easy-to-understand visual format. 
An example of this would be your elementary or high school science class. You've probably spent a lot of time analyzing different diagrams and figures (i.e. the other parts of a cell or the circulatory system). But did you know that all of the images you've seen in various textbooks, journals and even health-themed games were all created by medical illustrators?
The field of medical illustration is unique in that it intersects STEM with the arts, making this a perfect career choice for someone looking to integrate these two disciplines.
Court Reporter
Can't get enough of true crime documentaries? Have you always wanted to be at the centre of the action? Consider starting a career as a court reporter! Court reporters play a critical role in our justice system. They are responsible for keeping an accurate record of every word spoken during trials, depositions, negotiations and more. 
Court reporters use a form of shorthand created by their stenograph machine (a type of keyboard with fewer keys than a traditional alphanumeric one) to increase their typing speed and keep up with everything that is being said. 
To become a certified court reporter in Ontario, you must complete a specialized certification, which many different colleges offer.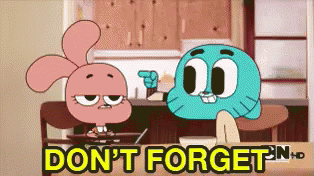 Remember…
The job search will continue to throw curveballs your way. Therefore, feel free to use these career paths and suggested programs as a way to jumpstart a new chapter in your job hunting journey!
---
Explore more articles on our Incubator and visit TalentEgg.ca to get started on your job search!