Labatt's Talent Programs, which include its Internship and Development Programs, give students and graduates the opportunity to acquire and further develop a range of diverse skills through hands-on, real-life work experience as they contribute to Labatt's operations coast-to-coast.
Over the years, Labatt's Talent Programs have made the company the employer of choice for the students and new grads who want to grow at the pace of their talent, work with individuals and teams that consistently raise the bar to new heights and act as owners that take results personally.
Learn more about Labatt and its Talent Programs from four Labatt employees who became part of the Labatt family after progressing through the company's Internship and Development Programs:
Jiyin Tu, People Continuity Analyst
Taylor Marancos, Regional Sales Intelligence Manager
Clara Tairraz, Sponsorship and Events Manager
Vin Lam, Import Logistics Analyst
As they share their personal insights and success stories on what it's like to learn and grow into new careers through Labatt's Talent Programs, you'll soon see why Labatt could be exactly where you need to be next.
JiYin Tu, People Continuity Analyst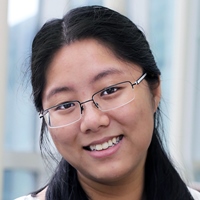 JiYin Tu
Bachelor of Arts (Political Science, Philosophy), University of Toronto 2013
Post-graduate certificate (Human Resources), Humber College 2014
Labatt Summer Intern
"Labatt is very flexible, both laterally and vertically. You decide where you'll go based on your own interests and capabilities," says Tu, who came to Labatt as a summer intern. "As a Labatt team member, you're given responsibility, placed in a great learning environment and taught how to adapt."
Tu immediately saw Labatt's commitment to supporting its people as her new colleagues made sure she understood exactly what would be required of her, while ensuring she had the day-to-day support she needed to deliver the necessary results.
"Together, we work hard to meet the unique challenges we face daily, because we recognize that's what sparks the real learning and growth," says Tu, who knows Labatt will always offer the training and practical experience she needs to take the next step.
As a People Continuity Analyst in Labatt's Toronto office, Tu now helps students learn more about career opportunities at Labatt through events and networking nights, while consistently enhancing the training and onboarding processes.
"Labatt's company targets deliver on stakeholder expectations but also leverage employees' capabilities in a manner that ensures your continuous improvement," says Tu.
Taylor Marancos, Regional Sales Intelligence Manager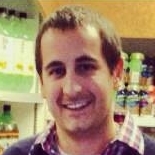 Taylor Marancos
Bachelor of Arts (Economics), McMaster University 2010
Labatt Global Management Trainee Program
Because Labatt is part of AB InBev, the leading global brewer and one of the world's top five consumer product companies, Marancos knew he'd be exposed to career opportunities worldwide. During his 10-month stint in Labatt's Global Management Trainee Program, he helped improve brewery processes and supported brands such as Corona and Bud Light across the country.
"It's rewarding to see the results of the solutions you've helped develop and implement," says Marancos, who managed 100 customer accounts as a Territory Manager in Western Canada, where he identified new distribution points, raised brand awareness and provided memorable brand experiences through marketing events and promotional activities.
Marcanos later relocated from Western Canada to Halifax to become Regional Sales Intelligence Manager, a role which will have him analyzing data and setting targets for Atlantic Canada.
"At Labatt, you're limited only by your own drive and determination," says Marancos, who knows firsthand that at Labatt you're always part of the team and a member of the AB InBev family.
Clara Tairraz, Sponsorship and Events Manager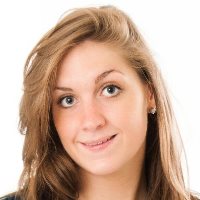 Clara Tairraz
Bachelor of Business Administration (Economics and International Business), HEC Montréal 2011
Labatt Global Management Trainee Program
Labatt Sales Development Program
A Labatt career information session convinced Tairraz that Labatt's focus on supporting employee development and growth in a challenging, competitive environment would give her the opportunity to have an impact in a company with a national and global reach.
After completing Labatt's Global Management Trainee Program, Tairraz moved into Labatt's Sales Development Program to build on her field experience before stepping into her new role as a Retail Sales Coordinator.
"Dialogue is really encouraged at Labatt because it's a key element in the learning process and the development of the skills and character required in a performance-oriented, results-based company," says Tairraz, who as Labatt's Sponsorship and Events Manager for Quebec manages Labatt's partnership portfolio and plans to work abroad to contribute to the company on a global scale.
Vin Lam, Import Logistics Analyst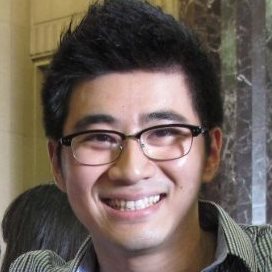 Vin Lam
Bachelor of Applied Science (Chemical Engineering), University of Sherbrooke 2010
Master of Science in Administration (Operations Management and Logistics), University of Sherbrooke 2012
Labatt Logistics Development Program
Lam, a world traveller with a passion for connecting with people from different backgrounds, saw first-hand just how often beer helped bring people together. When an on-campus Labatt career event showed him that his passion for connections could take him in a brand new direction, his career path became immediately apparent.
"A beer industry career with a company with international connections made perfect sense for me," says Lam, who took the first step with Labatt's Logistics Development Program. "At Labatt, the people are incredibly approachable and accessible, so there is plenty of interaction and exposure to senior management across different departments, which means you're constantly facing new ideas and skill levels for constant learning."
Today, Lam is an Import Logistics Analyst in Toronto, where he manages everything from the supply chain and operations to financial results.
"Own the challenge at Labatt, show results and you will be recognized with greater responsibility," says Lam, who after just 18 months with Labatt took on the challenge of building the company's import budget.
Ready to join the team at Labatt? Find out more here.