Suncor Energy offers a number of co-op opportunities, including engineering, business, trades roles and more!
These co-op roles offer exposure to diverse areas of Suncor's operations. Whichever one you plan to explore, you'll benefit from valuable workplace experience and have the opportunity to make a real contribution.
According to these three current co-op students, their co-op experience at Suncor has provided exactly the professional experience they were looking for.
Engineering: meet David
Ryerson University Chemical Engineering student David Mazzoccoli wanted a co-op position that would give him hands-on experience.
"I wanted to get into more technical work and explore a broad range of experiences," he says. "I also wanted a role where the company actually benefitted from the job I was doing."

David Mazzoccoli, Assistant Development Engineer
Today, he's an Assistant Development Engineer in Suncor's Technology Development department. "I'm responsible for evaluating new technology used to upgrade our current assets in order to improve efficiency, capacity, ability and other areas," he explains.
Suncor helped David get the technical experience he wanted by gradually introducing him to new concepts in a manageable way.
"My earlier projects drew on a lot of my school knowledge so I was drawing from core concepts I had already learned. With time, I moved into more technically specialized tasks" he explains.
"I think that was a terrific way to transition from school to work."
Besides a wealth of technical experience, he's found his chance to provide real benefit. The end-goal for David's team is commercial application of a new technology – meaning the work he does has large-scale implications down the line.
"The company actually benefits, saves money and increases performance capability – including environmental performance – because of these projects," he says.
"When you do something beneficial you feel like you've really accomplished something and that's great as a student in the workplace."
Communications: meet Katie
For Katie Temple, a Community Investment co-op at Suncor meant an opportunity to contribute to positive change.
"I wanted to work at a company that was on the forefront of creating positive change and that was actively trying to make a difference," the communications student from Mount Royal University says.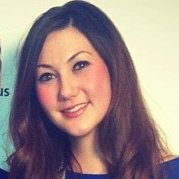 Katie Temple, Community Investment co-op student
"Suncor does great things in the community and I wanted to be a part of telling that story."
At work in Community Investment in Suncor's Sustainability and Communications department, Katie manages a variety of tasks to support the community investment team.
"In this particular field, there is no such thing as a typical day," she says. "One day, I'm working with our community partners to coordinate an event, the next day I'm writing a story about some of the initiatives we're developing or responding to requests for communications material."
Just three months into her co-op, Katie is thrilled with the exposure she's already gotten to some of Suncor's efforts to support positive change in local communities.
"One of the most satisfying parts of the work is just being out there and seeing the things that Suncor is doing in their community partnerships," she says. "It's a really hands-on experience. You get to go out and engage with people and learn about the social issues that exist and it ties together with what Suncor is doing to mitigate those issues."
Katie's confident that both the knowledge and experience she's gained will be a big advantage in her future plans.
"I've gained a lot of business acumen and knowledge of the industry, plus the things I'm doing that relate to my field are building my skillset," she says. "I'm getting a lot of experience shifting tones and style – that's been a great experience in helping me develop my writing skills."
"I think this co-op experience will be incredibly useful moving forward."
Accounting: meet Alex
An accounting student at McMaster University, Alex Zhang recognized a wide range of professional development opportunities available at Suncor.
"Doing corporate accounting for such a large company is a great learning experience for anyone interested in accounting or finance in the long run," he says. "I knew that working at Suncor I could explore a lot of learning opportunities I had never seen before."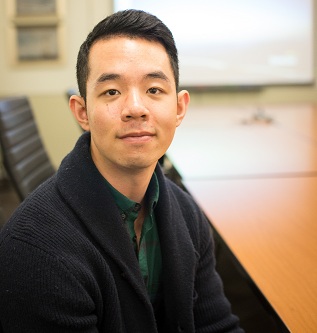 Alex Zhang, Corporate Accounting Assistant
As a Corporate Accounting Assistant in Suncor's External Reporting department, he's gotten the chance to work on period-end statements and examine all the functions of Suncor's business.
"I do a lot of data-entry, generating reports for analysis, entering tax data that occurs during the month, as well as project tracking for managers," Alex explains. "I've learned so much about the oil and gas industry as well as the elements of corporate accounting for a large company. Those are things that were part of my learning goals."
Alex has also been able to put his passion for professional development to work internally at Suncor.
"We recently started a senior co-op advisor program where co-op students who have already done a work term at Suncor can help new students transition into the environment a little and assist in their professional development," he says.
"We've been working to help improve student development programs and get students more involved in training and learning opportunities."
Suncor's support played a key role in motivating Alex to take on this initiative.
"Everyone here wants to work hard and find new ways to improve and there's a real sense of teamwork that goes along with the hard work."
Many opportunities, the same support
While David, Katie and Alex work in different areas of Suncor's operations, they're unanimous in recommending a co-op term at Suncor to other students.
"What students want in a co-op position is development: to actually feel like you're learning and bridging that gap between school and work," says David. "I think that gap is bridged perfectly at Suncor."
"Student voices are actually heard at Suncor," adds Alex. "If you have ideas or input, your managers will listen and if it is a feasible idea for improvement, they will look at it and help you run with it."
Katie agrees. "Suncor is doing really good work. It's one of the top employers and anyone who got a co-op term here would be really lucky." she says. "I feel very fortunate to have landed where I have."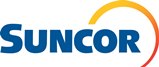 Start your co-op experience. See Suncor's current opportunities here!