Vinay Dixit and Marc Goodman are leaders at Suncor Energy with a wealth of experience between them.
While their careers have travelled different paths, their biggest career challenges have led them to the same lessons.
If you're a student or recent grad planning on starting a career at Suncor, Vinay's and Marc's stories have a lot to offer.
Meet Vinay Dixit
Vinay is well familiar with Suncor's student and new grad career opportunities – completing a co-op term in 2006, he entered Suncor's Major Project Engineer-in-Training (EIT) program after graduation.

Vinay Dixit, Technical Services Team Lead, Fort Hills Project
Today, he's the Technical Services Team Lead for Suncor Energy's Fort Hills Project.
"My group, the Central Engineering Team, is the core technical resource that is accountable for driving technical consistency across Fort Hills project areas. And we're a group that can be relied on to tackle any technical hurdles," he explains. (Fort Hills is a project currently in development at Suncor.)
Vinay has always been drawn to opportunities that allow him to make a significant contribution and see the benefits of his work first-hand.
"What we do in the Major Projects group is directly related to growth and building new assets for the company," he says. "A project environment is always very dynamic, with new challenges and opportunities."
Meet Marc Goodman
Marc began his career in the New Grad program in 1998 and has since worked in diverse areas of Suncor's operations – 11 in total, including roles in Suncor's retail, wholesale and lubricants business areas under the Petro-Canada brand.
"The breadth of opportunities, knowledge and experiences that I have gained from these roles has really prepared me for my current role," he explains.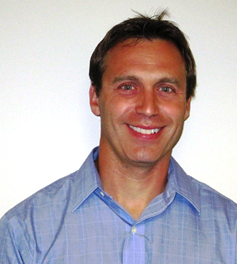 Marc Goodman, Marketing Manager, Petro-Points
As the Marketing Manager for Petro-Points, Marc is involved in developing a loyalty card used by over 4 million Canadians.
"Our team is responsible for making Petro-Points the best loyalty program of its kind," he explains. "Our goal is to deliver more value through program enhancements and flexibility."
Marc was drawn to the potential he saw in the Petro-Points program. "Petro-Points is one of Canada's oldest and largest loyalty programs and the opportunity to work on this program is an exciting, fulfilling and gratifying challenge," he explains.
Two careers, one constant
Despite their different career paths, both Vinay and Marc have faced similar challenges during their careers at Suncor – and learned similar lessons.
In 2008, shortly after Vinay began his career at Suncor, a number of projects he was working on changed scope. He was moved to a different project, with a new team, a new role and a different group of coworkers.
It would be a big transition to manage at any stage of your career, let alone as a new grad. Vinay chose to look at the changes as opportunities.
"This challenge came with a tremendous opportunity to learn new skills, get exposure to different projects, different roles and different people," he explains. "I learned to embrace any work opportunity that came my way, and to strive to deliver at the best of my ability."
As it turned out, facing this challenge would play a big part in helping Vinay build his career. "The exposure I gained and the skill set I learned through these various roles has enabled me to take on leadership roles at Suncor."
It's a familiar story to Marc, whose greatest career challenge also involved facing an unfamiliar area of operations when he moved from Retail to become the Performance and Planning Manager of the Lubricants division.
"This was challenging because it forced me to learn about an entirely new business area, develop a new analytical skill set and work with an entirely new set of people," he explains.
Like Vinay, Marc says the experience pushed him to become the leader he is today. "I learned an entirely new business, I built relationships with some fantastic individuals and it was this role that taught me to 'think like a VP,'" he explains.
Facing change
With over 20 years of combined experience, Vinay and Marc offer a breadth of experience at Suncor Energy.
When it comes to offering career advice, their experiences managing change have led them to the same conclusion – openness is key.
"Change is constant. Come in with an open mind," says Marc. "So many recent grads have their eyes on specific roles and goals, which is great, but all of the roles and opportunities within Suncor present different challenges to develop a variety of skill sets and capabilities."
"We are focused on growing your capabilities, empowering you to make decisions and ultimately, we want to see you succeed."
Vinay agrees.
"As a student or new grad, embrace any work that comes your way and always demonstrate that you want to do more," he says. "Every student and new grad works among experienced and talented individuals and benefits from mentorship and guidance."
"Any assignment you undertake is going to prove to be a great learning experience that will help in building a strong foundation and shaping your career."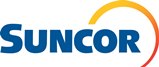 Want to learn more? Explore Suncor's opportunities for students and grads here!