TalentEgg congratulates all the participants of the Purolator Challenge for their dedication to submitting creative and innovative solutions.
We received an overwhelming number of submissions and the quality of ideas immensely impressed Purolator!
We are very egg-cited to announce the winners of the Purolator Challenge: Tusaani Kumaravadivel, Sydney LeGrow and Anureet Kaur. Congratulations!
Partnering with TalentEgg to launch the first Challenge, Purolator asked students and recent grads to submit innovative recommendations for its marketing strategy. The question they posed was:
"How can Purolator leverage social media and other communication platforms to build the company's reputation as a Canadian innovator and customer-centric brand?"
The team at Purolator asked three key questions when they judged submissions:
• Creativity: Did the participant think of something new and innovative?
• Feasibility: Could the idea(s) reasonably be applied in the real world?
• Structure: Did the participant's submission flow in a way that makes sense and tells a cohesive story?
After reviewing the winning submissions, Purolator wants to share why these ideas stood out to them.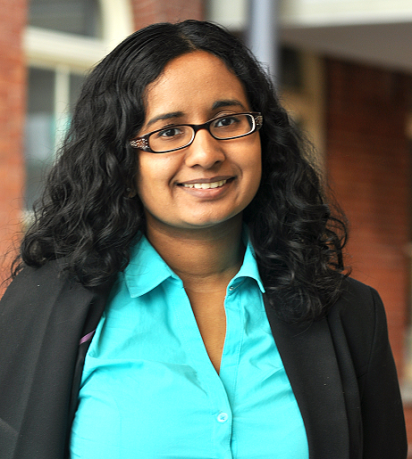 Tusaani is a second-year Commerce student at Queen's University.
Tusaani Kumaravadivel, grand prize winner
Tusaani recommended an entirely revived social media strategy for Purolator, one that would help Purolator be identified in the transportation industry as a Canadian innovator, leader and customer-centric brand.
Her extensive research and subsequent insights showed the team at Purolator that she's ready to go above and beyond when given a significant opportunity.
She suggested that Purolator can build its social media presence and influence by positioning themselves as a critical connector of commerce. This led to her idea for an initiative she named the "Beyond Borders" campaign.
Here are Purolator's thoughts on Tusaani's submission:
• "Tusaani absolutely wowed us with her "Beyond Borders" strategy for social media. Her competitive and industry analysis showed a fantastic business sense and that she had done her homework on the industry before making a recommendation."
• "Tusaani expressed that as a B2B service provider, Purolator should put a lot of focus on LinkedIn by leveraging the recommendations page whenever businesses have a positive experience with Purolator that they are willing to share. She also suggested that we begin sharing white papers and other content on SlideShare, which we found to be a very original idea."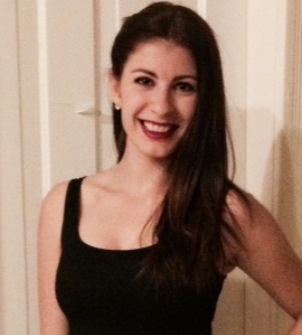 Sydney is a fourth-year Business student at Western's Ivey Business School.
Sydney LeGrow
Sydney took an interesting approach to her recommendations. She presented both a B2B and B2C marketing campaign to cater to the diverse group of customers that make up Purolator's audience. This resulted in a dynamic marketing campaign, which would extend the awareness of Purolator's brand across many markets.
Her ideas were not only innovative, but also practical. She suggested unique content creation ideas that would increase Purolator's social media presence and position the brand as an industry thought leader.
Here are Purolator's thoughts on Sydney's submission:
• "Among Sydney's suggestions was to create an accelerated YouTube video of one of our package's journey from pick-up to end delivery as an opportunity to demonstrate both our technology and our customer service. We loved this idea, as YouTube is a medium we are looking to use more in the future."
• "She also clearly had a good grasp of the nuances of being a B2B-focused business, and understood the opportunity to engage with Small and Medium businesses on Facebook and Twitter."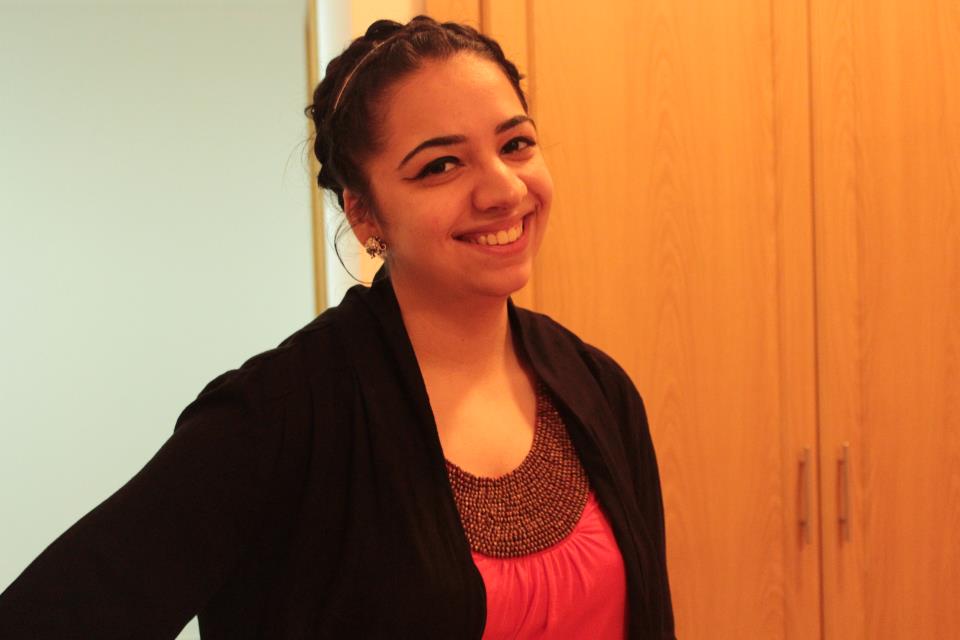 Anureet is a recent Business graduate of the University of Toronto.
Anureet Kaur
Anureet's ideas suggested improvements to Purolator's existing communication platforms while also exploring new ones.
One of the most notable aspects of Anureet's submission was her inclusion of a live mock-up blog to illustrate her concepts, rather than just writing about them in abstract.
Her #Sustainlator campaign would not only strengthen Purolator's position as an innovator, but also reinforce the company's commitment to environmental sustainability.
Here are Purolator's thoughts on Anureet's submission:
• "Anureet showed us how we could revamp our blog. She actually launched a new version of our blog online and wrote articles to show how it could be done! This showed us her willingness to go way above and beyond!"
• "She also encouraged us to link our popular PurolatorHelp Twitter page to our Facebook page to improve our customer care representation on Facebook."
• "Anureet had a great idea about a corporate social responsibility campaign where we could encourage our customers to make sustainable choices to win prizes."
Tusaani has won $3,000 and a paid summer internship with Purolator's Corporate Strategy department, while Anureet and Sydney have each won $1000!
We're hosting three brand-new Challenges! Now that you know what it takes to create a winning submission, are you ready to get cracking?
Click below to explore the newest Challenges, or click here to learn more.