Our Core Purpose And Values
To lead the world in generating value through responsible mining.
This goal is not just about profits or growth – although they are important. It recognizes that our success is relevant not only to our shareholders, but also to our people and the communities in which we operate. Everyone in our organization has an important role to play in bringing this purpose to life.
At Kinross, our purpose is supported by our values. These values determine how we manage conflicting business priorities, programs, policies and objectives. The ability to "bring to life" our values through our day-to-day actions signifies who we are, why we are different and why we have staying power.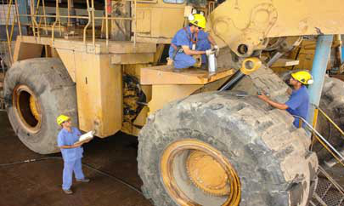 Putting People First
Outstanding Corporate Citizenship
High Performance Culture
Rigorous Financial Discipline
Learn more about The Kinross Way