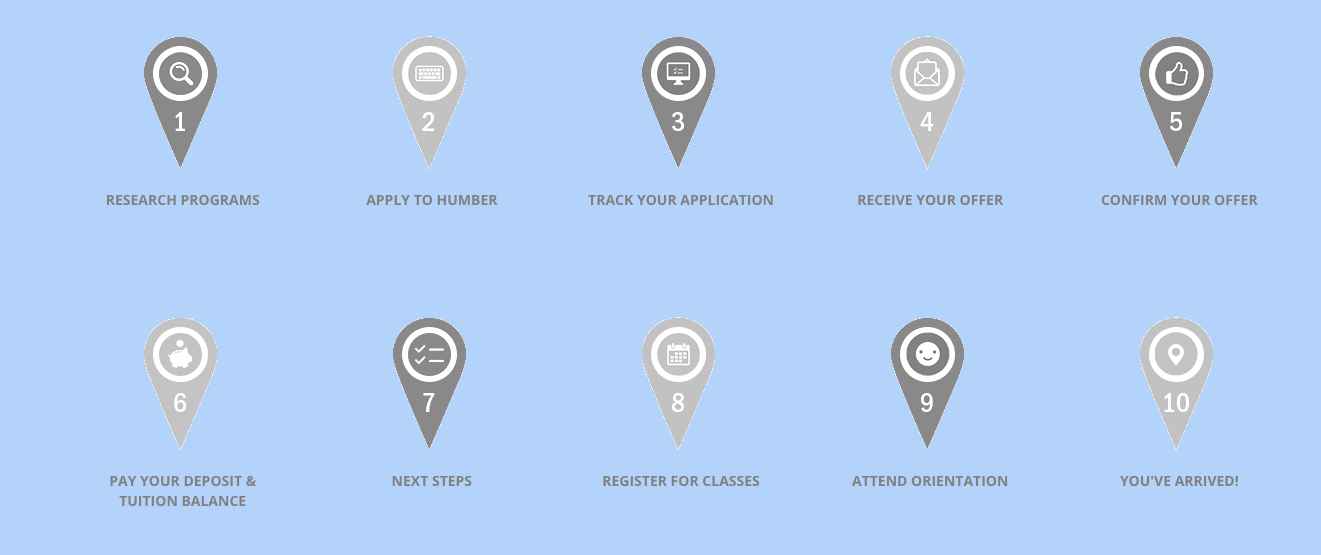 Applications to Humber are made through ontariocolleges.ca. Be sure to submit your application by the equal consideration deadline of February 1. You may apply after February 1, however, post-February 1 applications will be considered on a first-come, first-served basis depending on the availability of the space in the program. To check program availability refer to the Campus/Availability listing on Humber's program pages or ontariocolleges.ca.
International Students:
If you're an international student, you can apply directly to Humber via our International Centre.
Additionaal Information:
For more information about the program and how to apply, please contact fundraisingprogram@humber.ca  or view Humber's Fundraising Management program page.