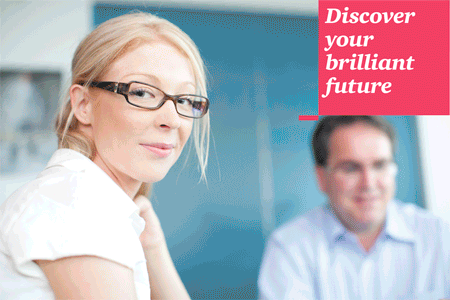 You probably know PwC as an accounting firm, but it's also the #1 professional services network in the world. With 5,700 people in 26 locations across Canada, there has never been a better time to discover a brilliant future with PwC.

Don't just take our word for it: PwC has been recognized as a Top Employer for the past eight years and a Top Employer for Young People for the last three years!
Discover your brilliant future today: Click here to view PwC's student and graduate jobs.
Define your career at PwC
As one of the world's leading professional services firms with several areas of business, including Audit and Assurance, Tax, Consulting & Deals, and Internal Firm Services, PwC has unlimited opportunities for driven, passionate people like you who want to make an impact at every step of your career.

PwC hires accounting students and recent graduates into co-op, summer and entry-level jobs in Audit and Assurance, Tax, and Deals, and considers students from all academic backgrounds for their Consulting practice.
There are also some exciting new opportunities to define your career at PwC! For example, you can now obtain your CA designation while working within the firm's Tax practice in Calgary, Montreal, Toronto or Vancouver. Meanwhile, in Consulting, you now have the opportunity to complete a comprehensive two-year management consulting training program with rotational assignments across PwC's business groups.
Learn more about starting your career in each of PwC's service areas.
Your brilliant future starts here
Starting your career with PwC in any of these service areas means you'll have the opportunity to define your career by working on a wide variety of clients and assignments, and create value with a high level of responsibility. These are not your typical student and new grad jobs!

You'll build long-lasting relationships and your own personal brand through connections with highly talented PwC colleagues in 154 countries, and effect real change while working with clients ranging from Canada's best-known brand names to entrepreneurial private companies.
For more information on starting your brilliant future with PwC, please visit www.pwcbrilliantfutures.ca.


Build your personal brand with PwC
What is your personal brand? Do you know how to define, present and build your professional identity online and offline to help you connect with the job that will launch your career?
Download PwC's free Personal Brand Week e-book to help elevate your personal brand to the next level, including how to build your network, how to give your online image a makeover, job interview tips and more.