Are you ready to DO MORE with your career?
CGAs are highly respected members of today's business world. By providing invaluable advice on efficiency, productivity, financial risk management and more, CGAs identify opportunities and yield sustainable growth.
CGAs are the CFOs you admire, the well-paid managers at reputable firms and the COOs at the cutting-edge companies you've been reading up on.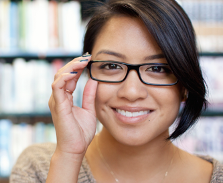 Thanks in part to the solid reputation of the organization that stands behind them, CGAs have the freedom to DO MORE with their futures. Backed by a network of over 75,000 CGAs and students across the nation and abroad, CGAs are limited only by their imagination.
Simply put, the CGA program of professional studies is the destination for students and professionals looking to earn the accounting designation employers ask for. Want to know why?
The CGA program is designed to give its students the freedom to DO MORE. Once enrolled, you'll learn to analyze financial information, tackle complex management issues and implement corporate strategies.
Recognized for its commitment to quality, integrity and skills development, the CGA program meets the highest of standards in leading-edge financial management competencies, integrated computer technologies and independent learning, ensuring you have a competitive advantage.
Combining accounting principles with critical thinking, all aspiring CGAs learn the skills necessary to meet the diverse needs of any business, from small start-ups to multinational corporations.